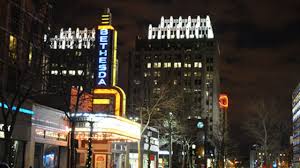 I played Friday night at the new Bethesda Blues and Jazz Supper Club in Bethesda, MD with Jr. Cline and the Recliners. I was playing the third horn chair (they usually only use two but add a third for the bigger gigs) so I was on alto and bari for this gig. It was a great show for quite a few reasons. First and foremost, we had the addition of Julia Nixon on vocals. Julia is a top notch singer who was a mainstay in the DC area for years although I believe she lives in North Carolina these days. Having her on stage really made a special night even better. The gig was also special for me because it was my first one with the ten-piece show version of the band. It went very well in spite of only one rehearsal with the full band (actually no rehearsals with Julia although most of the guys have worked with her before).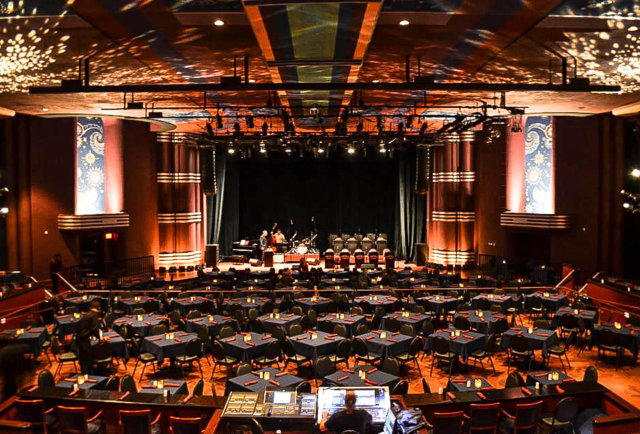 The club is absolutely gorgeous and is set up perfectly for concerts. It seats a few hundred people at dining tables, has a large area available as a dance floor, and has house PA and lights. The stage is plenty big and the acoustics of both the stage and the room in general are excellent. The food is excellent although maybe a little pricey but the band can order whatever they want for half price. In addition, everyone we dealt with was very nice and supportive of the band and our efforts.
It's often said that the things that burn the hottest burn out the quickest and, much like the Tally Ho where I played a couple weeks ago, it takes a lot of support to keep them great. This is the kind of place we need to have around both for fans to have a nice place to go as well as for bands to have accommodating places to play. If you're interested in seeing great bands in a great environment then make sure to frequent places like this to make sure they stay around.
One last thing. I finally managed to get a Jazzlab Sax Holder and it arrived just in time for the gig. I actually tried it out for the first time on stage. I will post a full review very soon but I'll say this (Spoiler alert!) I think it's a keeper.